To celebrate my first Twitter anniversary on 18 December 2013, I thought I'd present a Christmas Compilation of some of the amazing drawings from the Illustrated Police News that I have tweeted over the past week or so. Since October, I have been teaching a third year history module at Swansea University called Digital Detectives. We have been searching for and using the vast range of digitised historical sources available for the Victorian period. See @DigiDetectives on Twitter.
One of the databases we consulted in our exploration of Victorian Britain was the wonderful 19th Century British Newspapers database. Soon, gory and melodramatic portrayals of the Jack the Ripper murders were being located by the students, many of which were printed in the Illustrated Police News (see below).
The Illustrated Police News first appeared in 1864 and was very much a product of the 'Penny Dreadful' school of publishing. This 1898 representation (below) of a 'French massage establishment' in London's Oxford Street presents a risqué but humorous image of the 'naughty nineties'.
Tales of daring-do were also popular topics for the paper. Bob Nicholson has also recently posted many wonderful illustration on Twitter, mainly about rampaging animals like this case of elephant teasing gone wrong, below. Have a look at his very funny 'Bovine Highjump' series of tweets, see @DigiVictorian.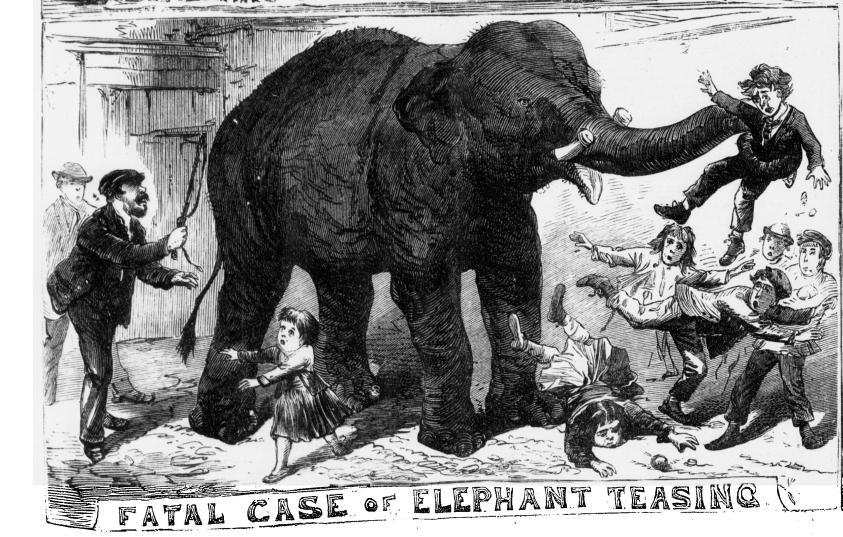 In my research into the poor laws I always like to discover some form of resistance by paupers such as the adventures of these workhouse boys below.
I particularly like this 1898 festive representation of Christmas above and below stairs
Cats, of course are the lifeblood of Twitter and these illustration below were very popular on the Twittersphere
However, one illustration from 1898 appears to have captured the imagination of Tweeps around the world. This portrayal below of a girl shooting a man dead for standing on her foot and declining to apologise has been retweeted over 300 times. As @saladinahmed pointed out, historical tv/books/films showing Victorian women as tough cookies are not anachronistic!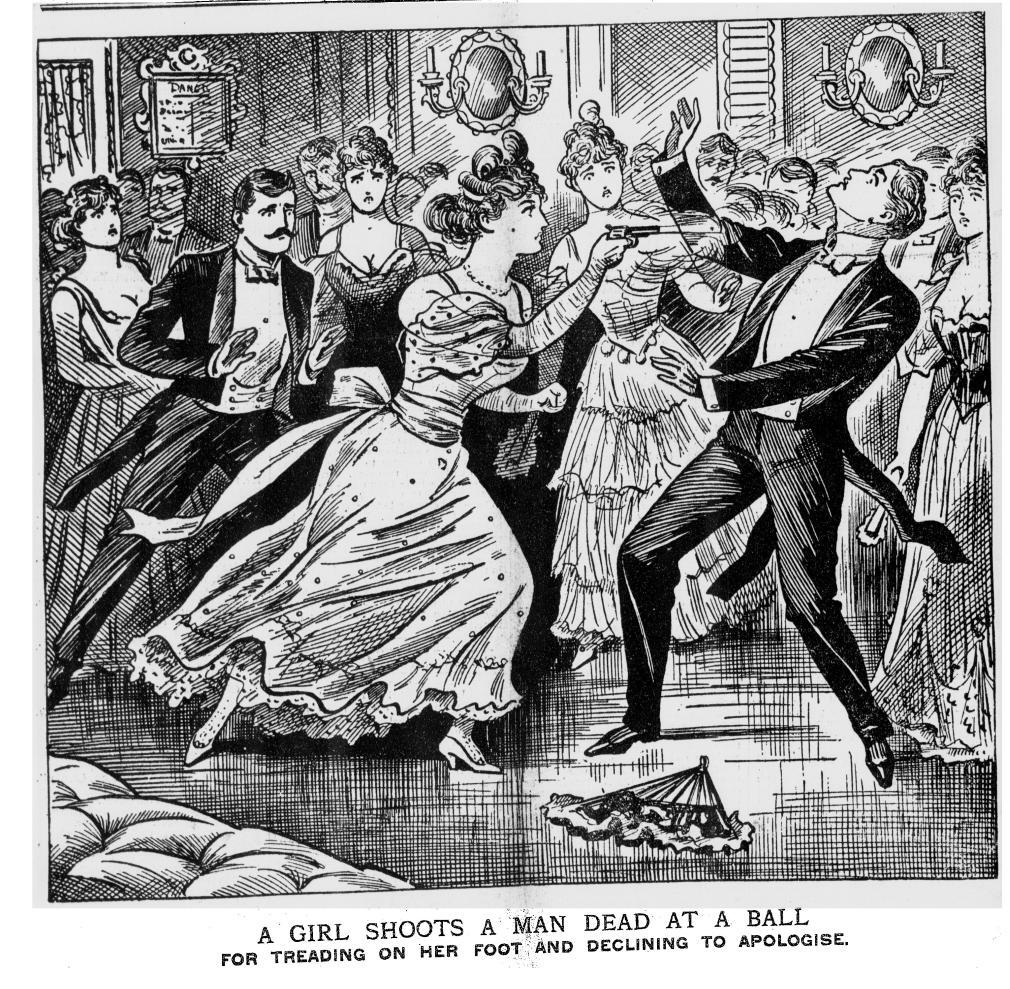 For more information about the Illustrated Police News, see Linda Stratmann, Cruel Deeds and Dreadful Calamities: The Illustrated Police News 1864-1938, London: The British Library, 2011 Here